After developing the idea for a week or so, the creature is now in the latest build.
The character has several move sets but is more mysterious than any other in the game thus far. The Crucifix is a useful tool against these creatures but they also can cause it to become more volatile if used excessively.
Here is the latest footage from the new build on PC.
Bringing it to Life
The inspiration behind these new creatures go way back to old Chinese horror movies. namely, the "Jiangshi" (commonly known as Hopping Vampires) seen in films such as Mr Vampire.
The vampires are suffering from Rigor Mortis, hence the stiff hopping movement it does whilst chasing you down.
Fusing with Western Culture
I had the idea of fusing Chinese and Western folklore to create this vampire and brought over what I felt were the most recognised lore to the game. As you can see from the image above, these vampires do not like religious symbols and will stand back in fear upon seeing it.
Of course, I don't want to game to be too predictable so there will be penalties if the Crucifix is used unwisely.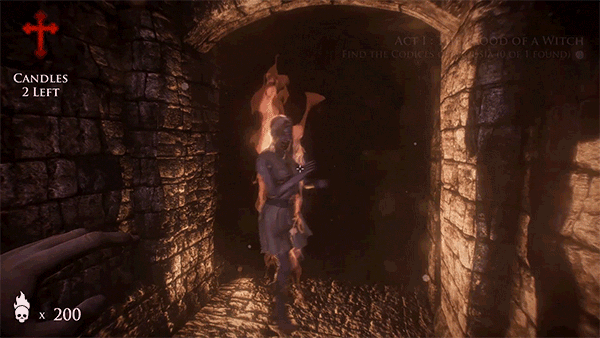 This is just a small taster of what is new in the game but many secrets are held back for you to experience yourself when the game is complete.